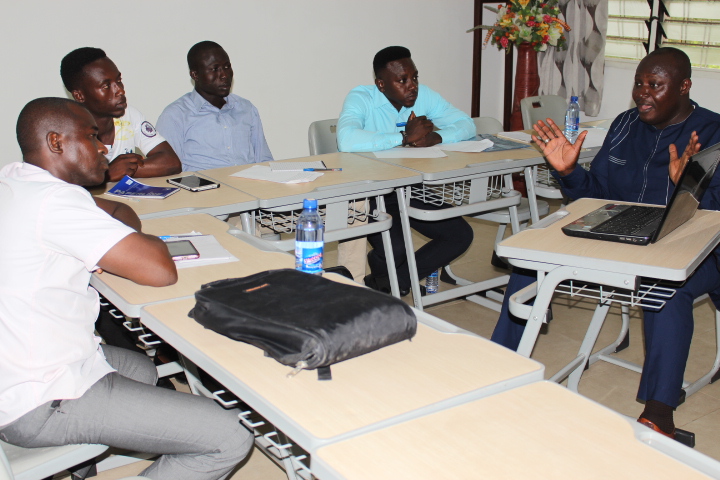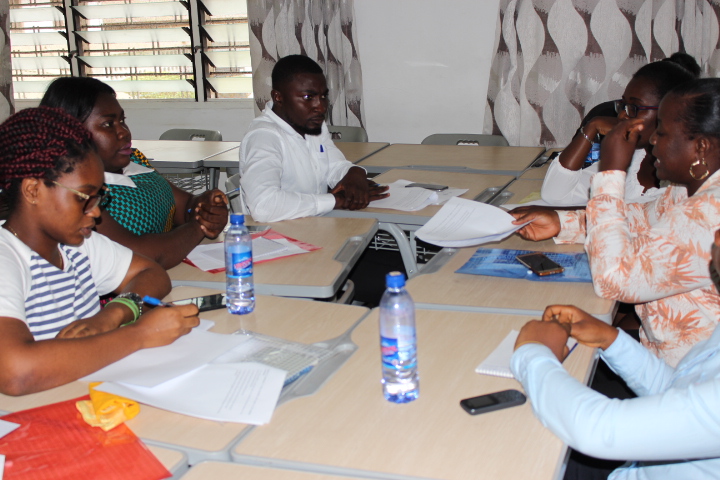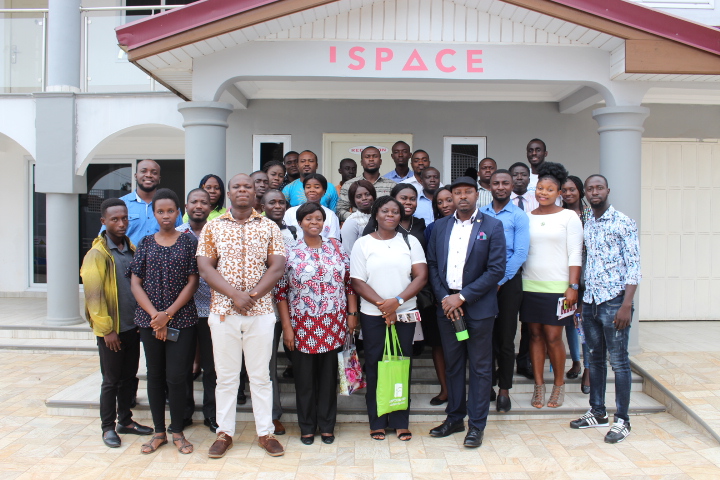 The CSIR-STEPRI in collaboration with the Ghana Commission for UNESCO has held a two day workshop on Employment and Entrepreneurship for some selected youth here in Accra. The workshop which was part of a project on youth employment and Entrepreneurship being undertaken by the Institute with funding from UNESCO was chaired by the Deputy Director General of the CSIR-Ghana, Prof. Paul Bosu.
The theme for the workshop was 'Harnessing the Potential of the Youth for the Effective Utilization of Technologies for Economic Transformation'
The Meeting commenced with a prayer by Mrs. Mavis Akuffobea -Essilfie, a Research Scientist of the institute and one of the project team members. The Chairman in his opening remarks reiterated the need for the youth to be seen as the leaders of tomorrow and therefore, priotize their development. Their development he said, will lead to the development of the country at large. A presentation by the Deputy Director of CSIR-STEPRI, Dr. Mrs. Adelaide Agyeman spelt out the objectives of the Workshop. Dr. (Mrs.) Wilhemina Quaye, the Director if CSIR-STEPRI and the host of the workshop, in her welcoming address, enumerated the various efforts the CSIR in general and her institute in particular is putting into making sure the right policies are pushed forward for the development of the youth. Dr. Quaye after her welcome address also made a presentation on what is being done and the processes of actually harnessing the Potential of the Youth for Effective Utilization of Technologies for Socio Economic Transformation.
A representative from the Ghana Commission on UNESCO, Mr. Apollonius O.A. Asare, in a statement read on behalf of the Secretary General of the Commission said he was happy that CSIR -STEPRI was chosen to undertake the study. His happiness stems from the fact that the Institute's proposal was the most well prepared amongst the lot when the call was announced and hoped that the study will come out with very practical results that can be used to assist in the development of the Youth.
Prof. William Baah-Boateng of the University of Ghana, also as part of his contribution to the discourse, made a presentation on the Employment Opportunities in Ghana. After Prof Baah Boating's presentation was another presentation by a research team member, Mr. Emmanuel Jumpah. He took time to take the participants through some identified Technologies that has the potential to serve as launch pads for the youth who want to create employment
The participants at this point were divided into groups which the rotated in consulting with experts on the identified technologies. These groups after their consultations presented their findings to close the first day.
Day two was dedicated to field visits. The participants were taken round establishments in both industry and academia that has the potential to encourage, assist and facilitate the youth into employable ventures.